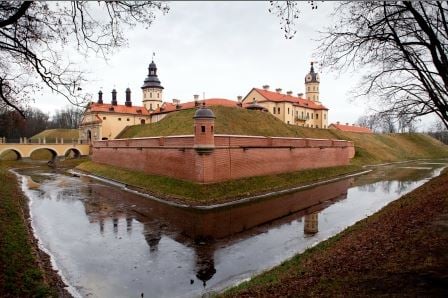 You felt like a real visionary. You remember several stocks in emerging industries and you, almost, bought them at a reasonable price. You quickly calculate what your earnings would be today if you pulled the trigger on that 100-bagger. You think, "I could retire"
"Oh well."
Again, the creative juices are flowing. You feel on top of the marketing world because you have put in the due diligence to stay on top of industrial marketing trends. Again, you feel like a visionary. You feel like you are ahead of the crowd. After many late nights "off the clock", you decide on a marketing automation platform and cobble together a content marketing strategy…in your mind.
You then put together a plan and get a budget approved by your owners. You spruce up your industrial brand, you re-design your website to trumpet your new brand message. You purchase your marketing automation license and start producing content to deploy on your shining new software platform.
"Boy o boy, is this marketing dashboard cool!"
Your vision is coming alive. You feel like the lead dog in your industry. You know you can build a giant digital moat around your business that will reap benefits in terms of brand awareness, lead generation and sales.
Exhausted, it hits you as you freeze your, visionary, butt off as you leave your company's office on a cold winter evening.
You are 6 months into your content marketing for industrial and you have only closed enough business to pay for one month of additional marketing budget.
"This visionary stuff sucks", you say as your vehicle slowly grinds to a start.
On the other hand, you know it is not time to discard your strategy all together. You have seen the brand needle move in the right direction. Your website visits are up, your conversions are good, but you are just not closing enough deals to report a reasonable ROI to the owners.
Your owners are increasingly questioning your vision.
Maybe it is time to consider some outside help for your industrial marketing strategy
Yep…you are a visionary, but you are also smart enough to know your company lacks the necessary skills to compete in an increasingly competitive, content marketing, arena.
If you are a small to mid-size industrial marketer, I can say with complete confidence, you lack the expertise to win at content marketing. I have worked with hundreds of industrial companies and not one had the expertise to win at content marketing.
As you look around at the amazing online resources, other content marketers' websites, you know you lack the following skills to be successful.
Vast marketing experience
Creative storytelling
Graphic skills to ensure your content stands out
Marketing analytics knowledge
Most importantly, your company lacks a culture of content creation
If you lack just one of these skills, your company's content marketing strategy is measurably diluted.
Maybe it is time for a fresh vision…maybe it is time for some outside help?
As the 'ol saying goes, "You can't see the forest for the trees" You are too close to your vision and need a fresh perspective to keep the vision alive.
If your industrial business is growing or you plan on growth, it is time to find outside help to keep the content strategy fresh and innovative. Have you ever seen half of a moat?
If you do not go with the lowest price and find the right agency partner, you will not give up control of your original vision…online domination.
Then you will not have to say…."Oh well"…in five years.
If you need some outside help to build that digital moat, contact us today.
Author:

Tom Repp

A passionate marketer attempting to change the way industrial marketers leverage the web as a growth-oriented, lead generation machine. View all posts by Tom Repp