How Will the AI Revolution Effect B2B Industrial Marketing?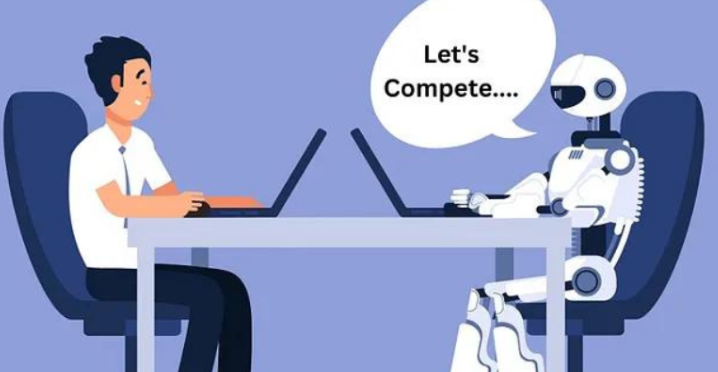 In a word ... HUGE!
In today's world of search, an online presence is crucial for B2B industrials' looking to thrive and remain competitive. Google's Search Engine Results Page (SERP) has long been the gateway to a company's online visibility. However, the landscape is evolving rapidly, with artificial intelligence (AI) playing a pivotal role in reshaping how your company's information appears on Google's SERP. In this article, I'll explore how AI is revolutionizing the way your company's information is displayed on Google's SERP and ultimately your industrial company's brand visibility.
Enhanced User Experience:
Rich Featured Snippets:
One of the noticeable AI-driven changes to Google's SERP is the prevalence of rich featured snippets, a tactic that I have focused on for several years. These are brief, informative boxes that appear at the top of search results, providing immediate answers to user queries. AI is instrumental in extracting and presenting this information in a concise and user-friendly manner.
I am sure you have noticed the helpful box on the search engine return page after searching for a specific topic or product.
As a B2B company, optimizing your content for these featured snippets can give you a significant advantage in your brand's online visibility. By creating content that answers common questions in your industry or niche, you increase your chances of appearing in these valuable featured snippets, resulting in higher brand visibility and authority.
Voice Search Revolution:
Voice-activated virtual assistants like Siri, Google Assistant, and Alexa are becoming increasingly popular for B2B buyers. AI is powering these voice search technologies, and this is changing the way B2B buyers search for information on Google. Voice search tends to generate longer and more conversational queries, and AI is adept at understanding and responding to these queries effectively.
To adapt to this shift, your company can focus on creating content that answers specific questions in a conversational manner. This can make your content more likely to appear in voice search results, increasing your visibility on Google's SERP
Predictive Searches:
AI is making Google's search capabilities more intuitive. Through machine learning, Google's algorithms can predict what users are likely to search for next. This can impact your company's SERP presence by suggesting related queries and content.
To harness the power of predictive searches, you should analyze the keywords and phrases that appear as suggestions when you search for your industry-related terms using online research platforms such as SEMrush.com. By incorporating research from your specific industrial niche into your content, you can align your strategy with what users are actively looking for, ultimately boosting your presence on Google's SERP and your company's brand visibility.
Local SEO and Artificial Intelligence:
For businesses that rely heavily on local clientele, AI is a game-changer. Artificial intelligence enables Google to offer more precise and contextually relevant search results based on a user's location. Local SEO, therefore, becomes even more critical.
To capitalize on this, ensure that your company's online presence is optimized for local searches. This includes consistent NAP (Name, Address, Phone number) information across various online platforms, Google My Business optimization, and local content creation. AI-driven algorithms prioritize local businesses in relevant search results, increasing your chances of being seen by potential customers in your vicinity.
For larger regional B2Bs that have several locations this is a critical tactic that most are not even aware of. This can be huge brand visibility advantage, especially if we take this a step farther and take advantage of listing management tools like SEMrush's amazing Listing Management Tool. This is the ultimate tool in managing and distributing your business information to the right geography and the right buyers
Video SEO and Artificial Intelligence:
AI-Powered Analytics:
AI not only affects how your information appears on Google's SERP but also how you can track and improve your performance. AI-powered analytics tools provide insights into user behavior, helping you refine your content and SEO strategies.
Leveraging these tool such as marketing automation, you can gain a deeper understanding of what works and what doesn't. By continuously adapting to user trends and preferences, you can maintain a strong presence on Google's SERP.
Conclusion:
Artificial intelligence is transforming the way your industrial company's information shows up on Google's SERP. By focusing on enhancing the user experience, optimizing for rich featured snippets, adapting to voice search, capitalizing on predictive searches, strengthening local SEO, and embracing video SEO, your company can harness the power of AI to maintain a competitive edge in the digital landscape. As AI continues to evolve, staying informed and adapting to these changes will be essential for maintaining a strong presence on Google's SERP and gaining a significant competitive advantage over our B2B competitors.