Tom Repp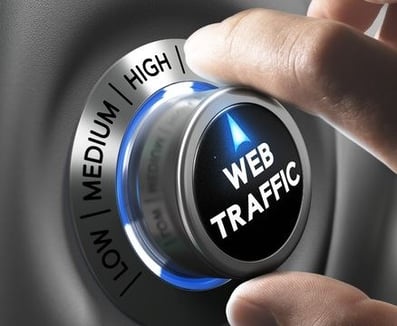 This is a teachable moment.
We recently worked with a $60 million dollar B2B industrial manufacturer. They decided they needed to pump up their brand and their web site and get involved with industrial content marketing to do so.
Without in-house expertise, they assembled the necessary vendors to accomplish their rebranding and lead generation efforts.
The Repp Group offered a complete end-to-end industrial content marketing strategy, including fresh branding, an SEO-friendly website built around a brand theme (Not focused on product, but helpful solutions to the engineering crowd), a steady & consistent stream of content built on a mainstream marketing automation platform. The pricing and execution were almost identical to a similar industrial customer we currently work with…successfully driving top-of-mind awareness and lead generation.
However, the marketing manager had other ideas.
He wanted to piece out the entire marketing effort. Not sure saving money were his criteria or just passing around favors to old friends. Regardless, the lowest bidder built the web site. He also selected marketing automation based on convenience with no one in his company fluent in either their selected platform or marketing automation in general. Without expertise, it will take a minimum of a year to piece all the marketing automation components together…missing out on an opportunity to dominant their industrial niche with good content and a lack of content saturation.
We were selected to do just one component of the content creation…therefore, the benefit of "insider" information for the benefit of my industrial marketing friends.
It was OBVIOUS from the beginning this industrial content marketing strategy was doomed
WHY?
Their marketing strategy & tactics prevented the content from ever being found.
First, there was an effort to improve the brand message, but in our opinion, it was built on an old marketing paradigm and old industrial buyer habits. If your brand theme is to resonate in today's market, your helpful content must be found early in the, self-education, stage of the buying process. Your brand theme must support an opportunity to tell stories of helpful solutions and expertise and not just pitch your industrial products.
Further, a successful website is built in an SEO-friendly manner…from the ground up. I will not go into detail, but from SEO standpoint, the new website was an SEO disaster, dramatically hampering visibility with the search engines going forward.
The new website was certainly an improvement from the old. But, a strong, "don't pitch products, share expertise tone" was not the emphasis…diluting efforts to create highly visible stories about industry solutions.
Easily, the best way to achieve success for industrial content marketing is blogging. Their new blog is built and written without SEO expertise…further eroding any opportunity to be found.
If you are going to run down the industrial content marketing path, there must be strategy to distribute and publish your content. For the industrial marketer we recommend:
Leveraging Linkedin and industry groups to publish your content. You can easily publish to thousands of interested engineers if you select the right Linkedin Groups…FREE.
Link building should be a focus of your strategy. Try guest blogging on industrial related websites with links back to your blog. Comment on industry related blogs. Most blogs give you the opportunity to insert your own blog URL address.
In the past few months I have noticed increasing traffic from Twitter for our industrial customers. When you publish a blog post, send out tweets to your-industry related Twitter lists and use all-important hashtags built around your company's critical keywords.
Think about paid media, such as Google Adwords, Linkedin Sponsored Content. Also, investigate industry directories such as Engineering360 and ThomasNet. These directories can be expensive, but they can provide good lead generation and valuable back links to your website.
Someone on the web recently said, "Content is king, but distribution is the queen & the queen wears the pants"
If you are going do industrial content marketing successfully,find someone at the very outset of the project that has previous experience in content marketing to "wear the pants"
For more info on what The Repp Group can do for your industrial marketing & lead generation…CLICK BELOW
Author:

Tom Repp

A passionate marketer attempting to change the way industrial marketers leverage the web as a growth-oriented, lead generation machine. View all posts by Tom Repp