Tom Repp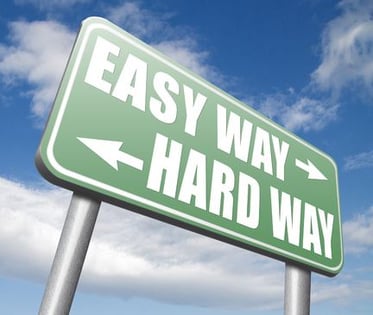 I have done industrial content marketing for 5 years. I know what works and what does not work. I maintain the industrial marketers that start a quality content marketing strategy now, will build a digital moat around their businesses with competitive advantages. Most will need outside help to get there.
However, I believe the rewards will be significant for forward thinking industrial marketers.
But…it is tough. I always want to give my clients' a dose of reality.
Is the owner or C-suite on board with content marketing?
If industrial content marketing does work, can they handle the RFQs and leads?
Do they really have the resources to mount a content marketing strategy that resonates with buyers?
Will they need outside help to get started with a quality effort?
Etc, etc….
I know most of the "players" in the industrial content marketing "space" and monitor all their blogs. I noticed this one from Achinta Mitra, a terrific industrial marketing professional in the Houston area.
I believe Achinta's recent blog: Industrial Content Marketing: Awareness to Conversion Takes Time and Hard Work is an honest dose of reality and excellent advice for industrial owners that want to run down the content marketing path.
I thought it was important to share with my readers that want to separate themselves in their respective industrial niches using industrial content marketing.
This can work…but it is tough. It takes outside help and takes hard work.
Read what Achinta has to say about it:
http://industrialmarketingtoday.com/industrial-content-marketing-awareness-to-conversion-takes-time-and-hard-work
For more info on what The Repp Group can do for your industrial marketing & lead generation…CLICK BELOW
Author:

Tom Repp

A passionate marketer attempting to change the way industrial marketers leverage the web as a growth-oriented, lead generation machine. View all posts by Tom Repp