Tom Repp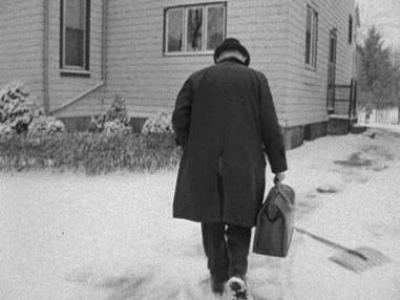 Would you expect results from a $25K per year sales person? Of course not. Don't expect miracles from a low budget web strategy either.
Google has given the industrial marketer the opportunity to hire a lead generation machine…a real sales professional and you don't even need to pay him benefits.
But you have to go through the same pain, due diligence, process, failure and euphoria you experienced when you hired your most valuable sales professional.
Sorry! Google disrupts again.
There is a rare convergence of disruptive technologies AND OPPORTUNITY that gives industrial businesses a unique, once in a lifetime, opportunity to hire their best sales professional. A real industrial sales, lead-generation, machine.
The 6 disruptive dynamics for the industrial business owner and marketer are:
Your buyer is sourcing without your sales staff around. When they are ready to buy, they'll tell you.
Search now responds better to semantic search. For example "How do I install a diesel liquid handling system?" or "Who in Michigan machines precision CNC parts for medical parts" rather than simple 1 or 2 word keyword phrases.
Search also responds better to "long-tail" keywords such as "single acting pneumatic cylinders" or "custom hydraulic manifolds", keywords that are much more "generic" to the industrial market than other B2B or consumer markets. This means little web page competition compared to more common keywords.
Almost without exception the CSI or

C

ontent

S

aturation

I

ndex is very low and allows most industrial marketers a unique opportunity to own top-of-mind awareness. For example, there are a ton of "web developers" or "SEO agencies" on the web. The content all these businesses produce is off the charts. It is extremely difficult to get ranked for keywords that are critical for our business simply because we are competing with so many companies that are wise to the web and produce boatloads of content. However, take an industrial marketer that produces "uniformity testing equipment", "returnable dunnage packaging" or "VIC plastic bags"…the CSI is almost non-existent. Companies in these spaces have a HUGE opportunity to own that "space" on the web if they would get off their hinnies and produce good content. At least…start a blog!
Mobile. Your customers & prospects want answers now…on whatever device they have at the time.
Marketing automation platforms (MAP) are available to help organize all the content chaos for the savvy industrial marketer. A quality MAP mastered by a creative, passionate marketer can create more sales leads in a day than your least productive sales folks could in a month.
Because of the convergence of these disruptive factors, savvy industrial marketers can deploy helpful, targeted content to attract web visitors to their branded web site. Given the right skill set an industrial company can easily dominate top-of-mind awareness on the web and generate enough leads that your least productive sales folks could be fired.
This is a marketing revolution for all businesses and excites me because it has such profound positive effects for the industrial marketing community. Due to these significant, disruptive factors the balance of power for industrial marketers is shifting from the sales departments to the marketing department…if you have one.
I wrote a blog post about this a few weeks ago, Is the Inbound Marketing Shifting the Balance of Power for Industrial Marketers?
If you think I am blowing smoke read Jared Fabac's book The Industrial (Marketing) Revolution or download Marcus Sheridan's book Inbound and Content Marketing Made Easy (It is FREE)
I think you will like your new, hot-shot, sales person. And…he won't even beat you at golf.
This is a movement that is not going away my friends. I would encourage you to pay attention.
DOWNLOAD NOW A Beginners Guide to Industrial Content Marketing.
Maybe you are ready to raise your hand and say "Help". Click the graphic below for a COMPLIMENTARY 30 minute consultation.
"By Tom Repp"
Author:

Tom Repp

A passionate marketer attempting to change the way industrial marketers leverage the web as a growth-oriented, lead generation machine. View all posts by Tom Repp