Tom Repp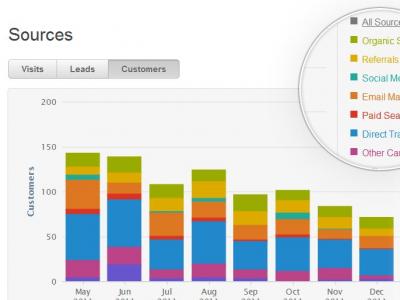 First of all, don't worry about it.
If you are struggling to understand the difference between content marketing and inbound marketing for your industrial business, you miss the whole point. Will explain in a little bit.
First, a little history. Both terms are less than 10 years old. I am not exactly sure when the term content marketing was first used? As the web became a gigantic bull horn to publish content for marketing reasons, the folks at Content Marketing Institute popularized the term several years ago.
Then Brian Halligan and Dharmesh Shah started HubSpot in 2006 in a New Enterprise class at MIT. They put their own spin on it and called it inbound marketing.
Wikipedia's definition of content marketing is complete and accurate, in my mind: "Content marketing is any marketing format that involves the creation and sharing of media and publishing content in order to acquire customers. This information can be presented in a variety of formats, including news, video, white papers, e-books, infographics, case studies, how-to guides, question and answer articles, photos, etc."
I think we called this pull marketing (As opposed to push marketing) in my marketing classes at Adrian College. I still remember the professor saying, "Getting customers to come to you." I think that is a great way to describe pull marketing, content marketing or inbound marketing…
Getting Customers to Come to You! What a concept!
In my opinion, HubSpot takes content marketing a step further. HubSpot has brilliantly leveraged the web and technology to deploy a software-as-a-service (SaaS) model to track and measure all the content that gets deployed on the web. Some call it a marketing automation platform or MAP. Properly deployed, a marketer can open her HubSpot dashboard and see exactly what content is working and what content flops.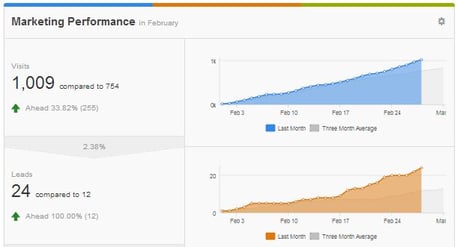 Wikipedia goes on to say, "According to HubSpot, inbound marketing is especially effective for small businesses that deal with high dollar values, long research cycles and knowledge-based products."
For many industrial marketers, this statement alone should get their attention. When you factor in all the unique, long-tail keywords industrial marketers can use (i.e. "engineered liquid handling systems" or "closed looped industrial chillers") to create content and attract visitors to their web site, content marketing or inbound marketing should be at top of their to-do list.
Enough of the semantics.
If you are focused on the insignificant differences between whatever-you-want-to-call-it marketing you are NOT focused on the benefits of one of the most significant business developments in decades. Again, because of the unique keywords in the industrial market, this trend can be especially disruptive for the industrial marketer.
I will close with a quote from David Meerman Scott, the author of The New Rules of Marketing & PR, now in its fourth edition. If you are going to start the content/inbound marketing journey, Scott's book is the best place to start.
"Inbound Marketing is global. I find it fascinating that what was once a
controversial idea evangelized by a handful of us way back in 2007 has
spread to smart marketers everywhere who want to grow their business now.
In the past few years as I delivered my keynotes around the world, I've met
Inbound Marketers … in places like Egypt, Bulgaria, India, the UK, Poland,
Panama, and Bahrain. Heck, if a small eco-resort in Western Belize called the
Lodge at Chaa Creek can secure top search engine results and grow their
business quickly through Inbound Marketing, there's no longer any excuses
for Inbound Marketing adoption for you or your business. But no matter
where I am and no matter who I am speaking with, the biggest barrier is the
four letter word that begins with 'F' — FEAR. Don't let your fear of something
new hold you back."-David Meerman Scott
Are you using content marketing or inbound marketing for your next significant marketing effort within your industrial company?
Maybe you are ready to raise your hand and say "Help". Click the graphic below for a COMPLIMENTARY 30 minute consultation.
"by Tom Repp"
Author:

Tom Repp

A passionate marketer attempting to change the way industrial marketers leverage the web as a growth-oriented, lead generation machine. View all posts by Tom Repp