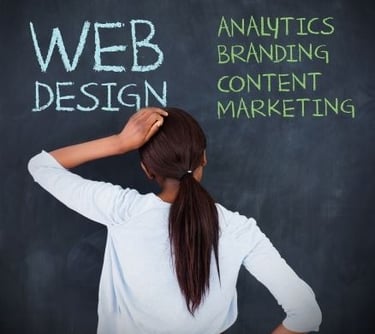 I recently met with two Presidents in the same week. One was a mid-size manufacturer of machine tools. The other was the owner of a third-generation industrial supplier.
Almost in lock-step they both, passionately, howled, "Tom, our trade shows, cold calls, and e-mails blasts just don't work as they used to!"
Both went on to admit they are woefully behind when it came to using the web to brand and market their businesses. They both wanted to know if the web could improve lead generation and customer retention…i.e. industrial branding.
Both, wanted to know if there was some recent marketing data on the buying habits of their customers. Frankly, neither executive had any idea of where to begin and wanted some solid marketing data on what others are doing in their sectors in terms of web marketing.
I was aware of two recent studies that would provide guidance and intelligence for these two industrial executives as they re-tooled their respective industrial marketing strategies.
I viewed this opportunity as a teachable moment to instruct both on the value of industrial content marketing. I told both, "Tell you what, I know of two excellent studies and I will publish them on my blog right after New Year's. I knew both were subscribers to my blog so I instructed them to keep an eye on their inboxes as they will be notified when I publish my post.
So…if you are looking for some critical intelligence concerning your industrial marketing strategy here are two recent reports: One from GlobalSpec.com titled, IEEE GlobalSpec Releases Findings from Its Annual Industrial Marketing Trends Survey. The other from Engineering.com titled, How Engineers Find Information 2018.
The savvy industrial marketer will want to download these two reports to find out what competitors are doing on the web as well as how your customers' source information via the web.
If you are in a time crunch and just want the highlights…here you go:
IEEE GlobalSpec Releases Findings from Its Annual Industrial Marketing Trends Survey
Industrial marketers are most concerned with lead generation from their online marketing efforts.
Marketing efforts are increasingly focused on the customer and their needs.
Only 25% are satisfied with the marketing mix
The majority are increasing spending on: website, content development, content distribution via social and search engine optimization.
ONLY 34% are just getting started with industrial content marketing
58% are increasing spending on content marketing
How Engineers Find Information 2018
Engineers are in total self-select and self-serve mode
75% of engineers only want to engage with a vendor in the middle of their buyer journey
Engineers provide the majority of the input for buying decisions, even though many do not have final authority to purchase.
Your industrial marketing strategy must win top-of-mind influence with younger engineers who are often assigned to the initial research.
Great content (case studies, "how to" buying guides, product spec sheets, etc.) must greet your engineering audience on the web. Otherwise, your industrial marketing strategy is losing the lead generation sweepstakes to competitors.
I guess it is time to get started on your new website and the content strategy to go with it.
Author:

Tom Repp

A passionate marketer attempting to change the way industrial marketers leverage the web as a growth-oriented, lead generation machine. View all posts by Tom Repp