Tom Repp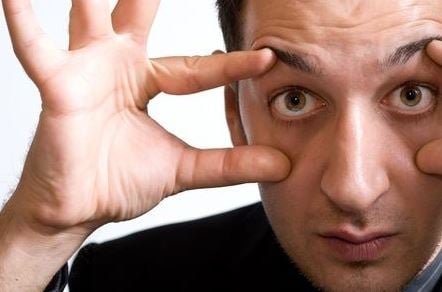 I am sorry, but I am beating the drum again.
While I was at the company I founded, Market Pipeline, I started to notice alarming trends when Google continued to make changes to their algorithm to improve the search experience. These changes would have profound effects on our customers' industrial marketing strategies.
First, Google was improving the search experience at a daunting pace. My industrial friends & buyers were now relying on Google as "gospel" for all things related to industrial…products, services, specifications, technical data, etc.
It was clear to me that if our Market Pipeline customers did not greet their customers with the information their buyers wanted…then, our customers were missing out on their buyers' with specific intent, (i.e. A great lead). Our customers were also missing a great opportunity for top-of-mind awareness. (i.e. Industrial branding)
At the same time, it was also clear that our industrial clients were not keeping up with Google's appetite for content, such as blog articles and helpful, downloadable, e-books. Content saturation for industrial was almost non-existent
I witnessed this from my visits with our staff: "Tom, I can't get Mr. Industrial to write anything to help their positions in Google". "Tom, I have asked Mr. Industrial to start a blog and they say they want to, but nothing ever happens and their Google rankings continue to suffer."
At the same time, and doing SEO (search engine optimization) research for our customers' specific industries, I noticed very, very few industrial companies were keeping up with Google's demand for great content.
If you don't believe me, read my blog Use Content Saturation to Own Your Industrial Niche and check your own critical keywords. Follow the formula in my blog post and see if things have change in the last 2 to 3 years.
I then took a little different tack and challenged some of my customers to create a "digital moat" around their business by deploying great content so they dominate the first or second pages of Google. I outlined this tactic in a recent YouTube presentation.
In an attempt to resonate deeper into the industrial community, I coined the concept of creating an "industrial franchise" in a recent blog post, leveraging the concepts outlined above.
All these concepts are designed to resonate with mid-size industrial marketers and open their eyes to the opportunity Google has placed at their loading docks.
Your buyers' behavior has changed dramatically and they want to be greeted with your company's branded content when they use Google to source information.
Your competitors are not keeping up with Google's appetite for quality content.
Are your eyes wide open?
Author:

Tom Repp

A passionate marketer attempting to change the way industrial marketers leverage the web as a growth-oriented, lead generation machine. View all posts by Tom Repp