Tom Repp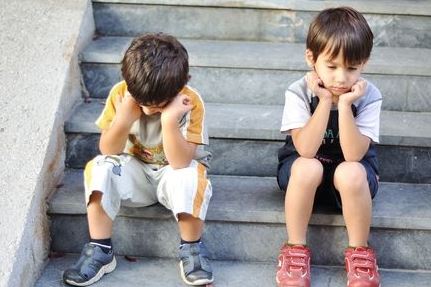 Internal Passion:
The number one reason is lack of passion internally. By internal, I mean someone in your organization that is passionate about content or inbound marketing. That is not to say you cannot outsource your inbound marketing to an agency or consultant, but they must be as passionate about growing your business as they are about inbound marketing for lead generation. They have to be willing to get in the weeds with you and truly understand your industry & business.
Reporting:
I personally know of an industrial manufacturing that decided to get on the inbound marketing bandwagon. They are producing lots of content internally, deployed on their website. I have even seen the content and it is very good. I also know they have no plans, or tracking software to measure what connects with their audience.
First, why produce quality content if you cannot measure the effectiveness and alter your content strategy as you work through the numbers?
Second, web-users downloading content provides Google with critical "social signals" that someone appreciates your helpful content. Inserting the proper analytics helps you refine, not only your content strategy, but also your SEO visibility.
Google Analytics and marketing automation such as HubSpot can provide your industrial marketing strategy with the data they need to, eventually, achieve success.
Understanding Your Industrial Customer:
Almost without exception when I interview a business owner, they always say they really understand their customers…and I believe they really do…to a point.
Often when I dig a little deeper and ask, "Mr. Owner, what keeps your customers' up at night…what do they really worry about? Or, "What is the number one task you can help them with on a daily basis?"
They stammer a bit.
Further, most owners still don't appreciate the industrial buyer's altered behavior. They still do not fully understand the digital audience is truly different than the old industrial buyer.
In a statement, industrial marketers still do not sell the way their customer's now want to buy.
In the words of my friend Greg Miller at www.maxwellandmiller.com, Most industrial websites scream, "Here…you want to buy my products!", rather than, "We are the experts in our industry…how can we help you today?"
You content strategy must be finely tuned to what the customer wants. If it is not, then your content will simply not resonate and Google will not even know you are there.
SEO Optimization:
Each morning I spend considerable time checking out blogs from other industrial marketers. It still amazes me how little thought went into the SEO aspects of the blog strategy.
Your content strategy must include an SEO strategy as well. Most agencies or industrial marketers believe you need a lot of expensive SEO tools to start an SEO strategy.
Wrong,
For the industrial market, all you need are 4 free keyword tools to help guide you to topics, and keyword phrases that will resonate with your audience…and Google.
For more information about the only four free tools you need for industrial marketing, go to my recent blog post titled, Inbound Marketing for Industrial Starts with 4 Keyword Tools.
Promotion:
OK…now you have some awesome e-books developed, you have started your most important content…your blog.
You have started a blog, haven't you?
To illustrate the important of promotion, we started an inbound marketing campaign for an industrial supplier late last year (2015) and we promote e-books and blog posts via email and social media. We have picked up 150 contacts since we started our inbound campaign.
82 (55%) to the contacts came from LinkedIn promotion and 47 (31%) came from organic search.
After only 6 months, we closed two sales and both came from promoting our content on LinkedIn, paying for the bulk of our marketing effort. And…we are just getting started.
Most industrial marketers that hop on the inbound bandwagon spend 90% of the time developing content and only 10% promoting. Once you get the content machine churning, that formula should reverse itself…with a particularly focus on LinkedIn for industrial.
Need I say more?
Author:

Tom Repp

A passionate marketer attempting to change the way industrial marketers leverage the web as a growth-oriented, lead generation machine. View all posts by Tom Repp