Tom Repp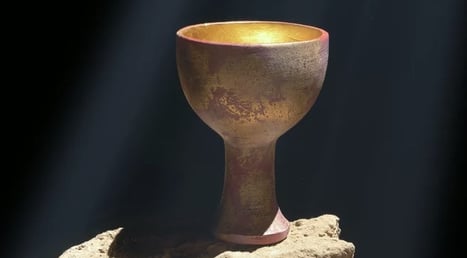 Face it, your prospects and customers have moved online for good. It is now critical that you focus your marketing efforts where they will do the most good. Your website and online marketing efforts are where the heavy lifting will be done moving forward.
I will soon release a detailed analysis in ebook format just for mid-size industrials of 11 steps that will elevate your industrial brand to the top of Google and your industrial niche…Do Your Brand & Sales Materials Greet Your Buyer on the 1st Page of Google? (I orginally was going to title this ebook, How to Achieve the Holy Grail of Industrial Marketing, but felt the current title defines the industrial marketer's challenge and addresses the solution more accurately.
In the past few years, the web has taken over as the go-to resource for your prospects. The pandemic only accelerated this trend and your prospects' buying behavior has been recast thanks to Google's constant search engine updates. Google's updates will continue to mandate you improve the quality of your content and to reduce the frequency with which your prospects are disappointed with the search results.
Having in house marketing expertise for mid-size industrials to cope with these rapid changes is extremely rare. In fact, in my 25 years of working with industrials I have not seen one company that was prepared to deal with these changes.
Therefore, in my ebook titled, Do Your Brand & Sales Materials Greet Your Buyer on the 1st Page of Google?. I recommend hiring a coach or guide to help embrace this new reality and keep you running your business and not bogged down with your online marketing assets.
If fact there is plenty of data that recommends this approach for web development and SEO specifically.
"Those who use third parties rate the third party's effectiveness higher than their internal skills. SEO and web development particularly skew towards third parties being more effective."
Look for my detailed analysis in ebook format (PDF) in the next couple of weeks on my publication page. In the meantime I am currently open for interviews and would love to meet your company's talent.
Author:

Tom Repp

A passionate marketer attempting to change the way industrial marketers leverage the web as a growth-oriented, lead generation machine. View all posts by Tom Repp