Tom Repp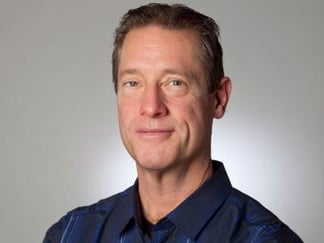 Anybody that is anybody in marketing certainly knows the name David Meerman Scott. David is probably the best know online strategist in the country. David has written many best sellers including, Marketing Lessons from the Grateful Dead, The New Rules of Marketing & PR, The New Rules of Sales & Service and Newsjacking, to name a few.
David was also kind enough to endorse my own e-book titled, The Essential Guide to Industrial Marketing…The Inbound Way.
As an online marketer, I am always gleaning the thought-leaders for tips and tricks to improve my client's online marketing efforts.
David Meerman Scott's most recent post, The Five Essential Skills for Building an Effective Website caught my eye from feedly.com, a blog aggregator app I monitor daily on my iPhone.
David summarizes in his post, "…the best websites are built by a team who collectively have these skills: Graphic Design, Content Creation, Platform-Specific Development (like HubSpot) and Search Engine Optimization." Later in the article he emphasizes, "There is one more skill, though. That's the person that looks after the entire site development. A sort of 'executive producer' role."
I could not agree more…as I expounded on this same concept two years ago in a YouTube presentation titled, How to Beat Your Rivals to the Best Industrial Leads.
This advice just might be the best, and most valuable, advise you receive as an industrial marketer. I remind you that David Meerman Scott gets $25,000 for each speaking engagement.
Did I get your attention yet?
Take it from one of the best online marketers and best marketing authors on the planet…as well as one of the best in Michigan. And…I will won't charge you $25,000 an hour.
Don't even think about spending your money and resources on a website unless you embrace the team approach.
Give me a call at 269-375-0349 to learn how The Repp Group applies the team approach.
For more info on what The Repp Group can do for your industrial marketing & lead generation…CLICK BELOW
Author:

Tom Repp

A passionate marketer attempting to change the way industrial marketers leverage the web as a growth-oriented, lead generation machine. View all posts by Tom Repp