Tom Repp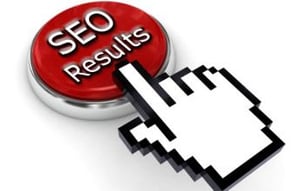 Tom, do I really need to get involved with social media to market on the web?
I get this question all the time. So, I thought that I would address that thorny subject head-on and also support it with a recent article from the authorities, Search Engine Journal.
The short answer is "Yes"!
As briefly as possible, let me explain by making a basic assumption.
If you are to dominate your online industrial niche, you must be ranked on the first page of Google for your company' specific keywords…right?
Right.
Of course, we call this search engine optimization or SEO.
Although Google's algorithm is one of the most closely guarded secrets in the world, SEO authorities keep tabs on what Google's techies say at conferences and also perform many case studies that give industrial marketing folks some pretty good signals on the importance of social media for the savvy industrial marketer.
The bottom line…
Google says that "social signals are not a direct ranking factor". The operative word in that quote is "direct". Based on my own experience and also from SEO experts, social media can have an indirect effect on the rankings of our critical keywords for your industrial business.
Without getting too deep into tech stuff, the industrial marketer that is active on Linkedin and masters that social channel can have a dramatic effect on an industrial company's keyword placement and lead generation. Twitter can also send "indirect" signals to Google to improve rankings.
Check out this blog post at Search Engine Journal titled Does Social Media Help SEO? for more detail, but in my experience, most small to mid-size industrial companies are not doing social media well and therefore leave lots of low-hanging fruit for the savvy industrial marketer to dominate the first page of Google with critical keywords.
For more info on what The Repp Group can do for your industrial marketing & lead generation…CLICK BELOW
Author:

Tom Repp

A passionate marketer attempting to change the way industrial marketers leverage the web as a growth-oriented, lead generation machine. View all posts by Tom Repp