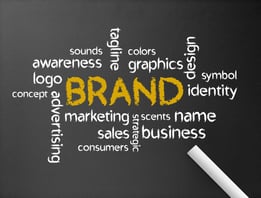 Have you ever really thought about your industrial brand? I have.
Just yesterday, I reviewed nine boring industrial websites. We are doing an inbound marketing project for a local industrial supplier. A critical component of an effective inbound marketing initiative is monitoring the online competition. (Once we start these projects, it is so much fun to watch them squirm.)
Talk about boring. Even the websites that were graphically superior, were boring. All of them said, "Here, we provide these products…you want to buy some?"
Keep in mind your website is now your most critical, far-reaching, customer-facing marketing asset. In the world of search, mobile and social, brand strategy for industrial suppliers is now front and center.
Instead, your brand should scream, "We are experts in our industry. How can we help you today?"
My good friend, Greg Miller at Maxwell+Miller, gives you an excellent perspective on the best way to fix your boring industrial brand in his latest blog post, Is Your [Industrial] Brand Boring?
Have you been thinking about un-boring your industrial brand? Another great place to start… ask, WHY?
Now…check out your own industrial brand strategy. What does it really say to the new prospect visiting your website for the first time?
Author:

Tom Repp

A passionate marketer attempting to change the way industrial marketers leverage the web as a growth-oriented, lead generation machine. View all posts by Tom Repp