Tom Repp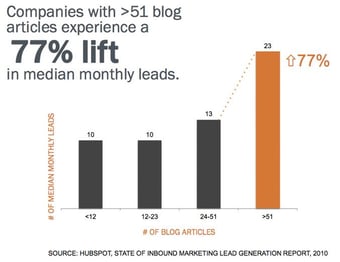 If I have said it once, I have said it a hundred times. Hands down, creating a helpful industry blog is the best way to drive traffic to your web site, extend your industrial brand and create top-of-mind awareness. And…a first step in your content marketing strategy.
I write often about examples of industrial marketers using blogs for lead generation and brand extension.
Anyway…I thought it would interesting for my industrial blogging friends to see how your blogging efforts compare to other business bloggers. You are blogging aren't you for B2B lead generation?
Hats off to our friends at copyblogger. Take a look at some great research on business blogging. Click the read more button below.
Like this infographic? Get content marketing advice that works from Copyblogger.
Author:

Tom Repp

A passionate marketer attempting to change the way industrial marketers leverage the web as a growth-oriented, lead generation machine. View all posts by Tom Repp